Ejad Labs & BSV Blockchain in collaboration with the Ministry of Science & Technology are hosting the 1st Pakistan Blockchain Summit 2022 on 18 January 2022 at Serena Hotel, Islamabad between 9 AM to 5 PM.
Ahmed Yousef
Pakistan Blockchain Summit 2022 is a full-day blockchain conference connecting industry leaders with government & business decision-makers. The event is designed to meet authentic takeaways where international blockchain experts are coming to Pakistan to discuss the current state and the future of the government and enterprise blockchain initiatives. Join us for a day full of inspiration, unrivaled content, demos, plenty of time to network with experts.
Please see below the stellar lineup of international blockchain experts showcasing their thought leadership in the space.
This is strictly an "invite-only" event. Please fill the form below to request an invite.
Our Speakers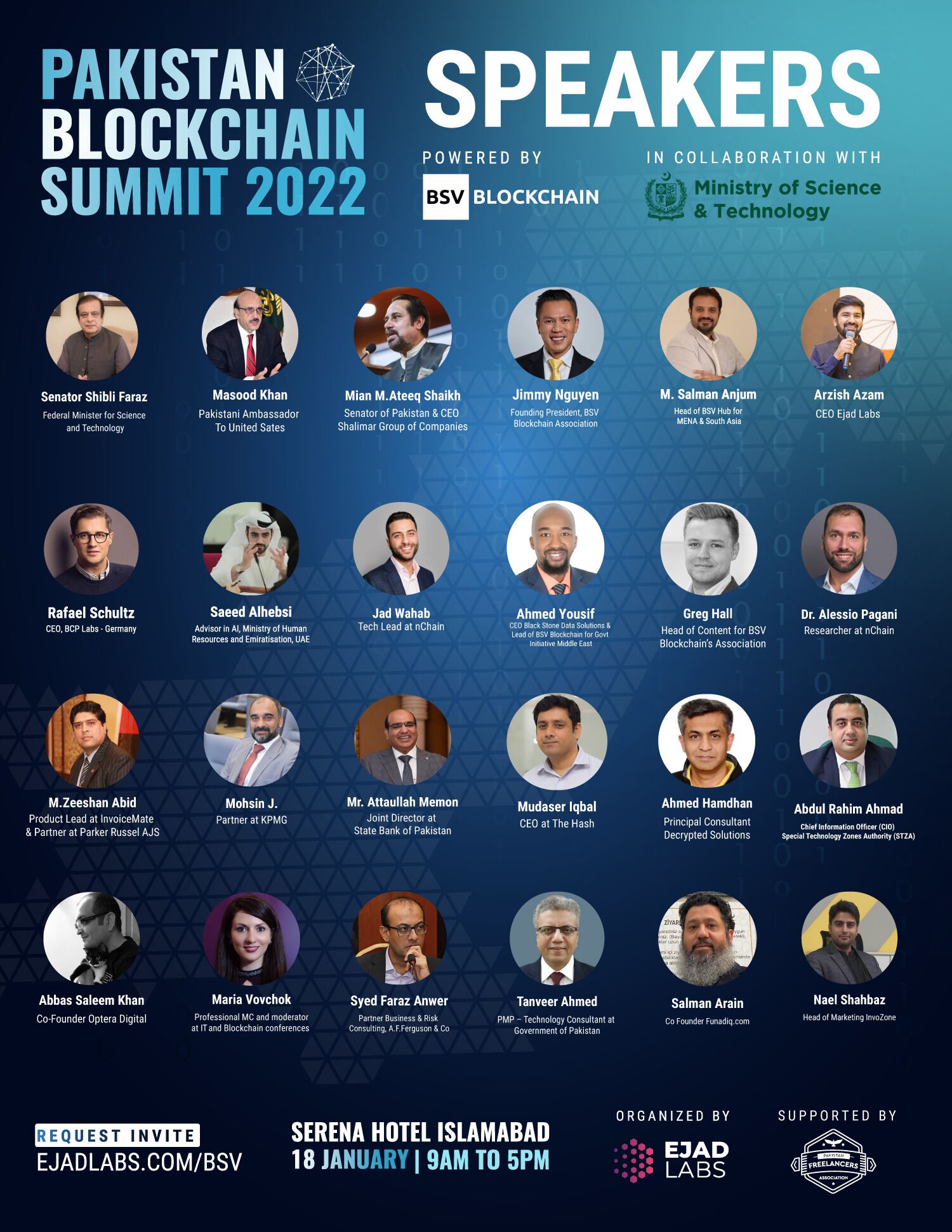 Senator Shibli Faraz – Federal Minister for Science and Technology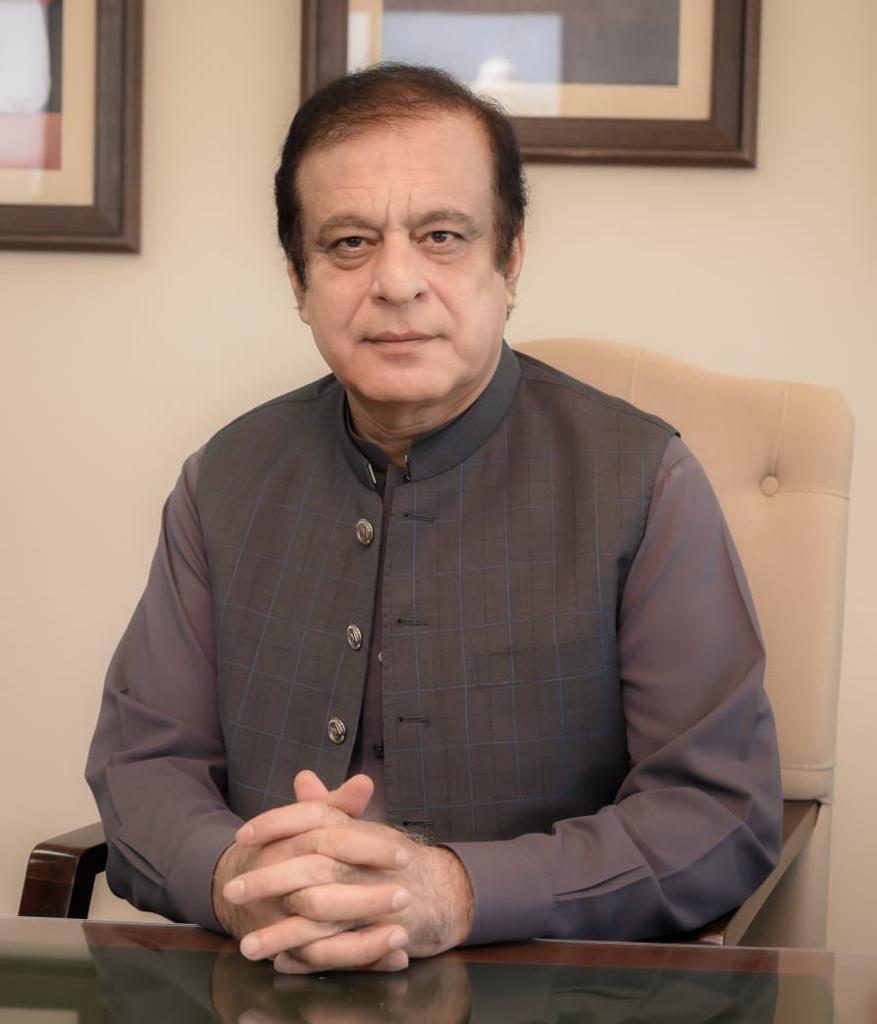 https://en.wikipedia.org/wiki/Shibli_Faraz
Shibli Faraz is a Pakistani politician serving as the Minister of Science and Technology, in office from 16 April 2021. He is member of Senate of Pakistan from Khyber Pakhtunkhwa since 2015. Previously, Shibli has served as the Leader of the House for the Senate of Pakistan from 26 August 2018 till 4 June 2020.
Masood Khan – Pakistani Ambassador To United States
https://en.wikipedia.org/wiki/Masood_Khan
Masood Khan is a Kashmiri diplomat who serves as the Pakistani ambassador to United States.Khan also served as the 27th President of Azad Kashmir. Khan joined the Foreign Service of Pakistan in 1980 and went on to serve in various diplomatic positions. From August 2003 to March 2005, he served as the Spokesperson of the Ministry of Foreign Affairs, Pakistan's Ambassador and Permanent Representative to the United Nations and International Organisations in Geneva, Switzerland, from 2005 to 2008, Pakistan's Ambassador to China between September 2008 and September 2012 and as Pakistan's Permanent Representative to the United Nations, New York, between October 11, 2012 and February 7, 2015.
He served as the Director General of Institute of Strategic Studies Islamabad between February 2015 and August 4, 2016.
Mian Muhammad Ateeq Shaikh -Senator of Pakistan & CEO Shalimar Group of Companies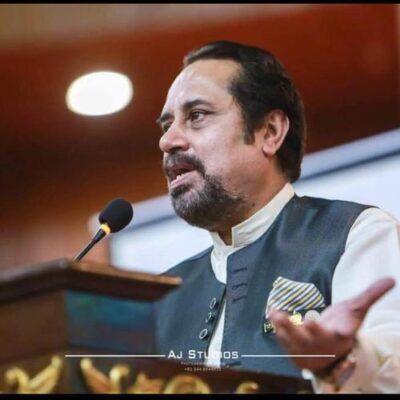 https://en.wikipedia.org/wiki/Muhammad_Ateeq_Shaikh
Mian Muhammad Ateeq Shaikh is a Pakistani politician and a member of Senate of Pakistan. He is a businessman by profession and is the founder and chief executive of the Shalimar Group of Companies.
He is a self-made businessman with a life story that has inspired many. He started as a salesman at a small shop in Raja Bazaar, Rawalpindi in 1977, traveled to Japan in 1981 and got a computer from Hong Kong, planned his first factory in the mid-'80s and after its commercial production, announced a group of companies.
It took him 10 years to take his group nationwide with factories across the country. He started business politics in 2008 and become the SVP & Acting President of the Rawalpindi chamber of commerce and started his journey in national politics in 2012. He contested the election for National Assembly in 2013 and was elected a senator in 2015 from Sindh. During the Covid19 lockdown, he became an evangelist for a Digital Pakistan and was named Digital Senator of Pakistan.
Jimmy Nguyen – Founding President, BSV Blockchain Association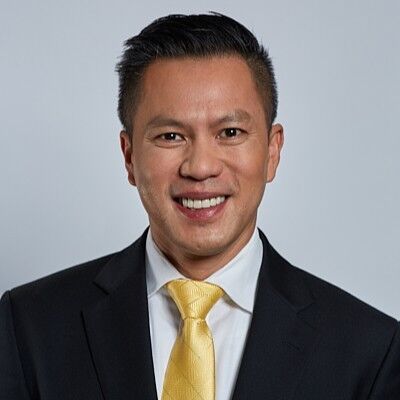 https://www.linkedin.com/in/jimmy-nguyen-457123/
Jimmy AKA Jimmy is a global advocate for BSV Blockchain. Educating the world about the power of BSV Blockchain, Jimmy is a renowned public speaker and media commentator who speaks about blockchain technology at events across the globe.
Jimmy joined nChain (the leading blockchain research & development firm), and then helped launch the BSV Blockchain Association after a 21-year career as an intellectual property and digital technology lawyer. He has been a Certified Information Privacy Professional/U.S. Over his legal career, Jimmy was a partner at three major U.S. law firms – most recently Davis Wright Tremaine LLP. He represented multinational corporations and emerging companies in many sectors – including technology, entertainment & media, sports, financial services, consumer products, retail, and automotive.
Jimmy graduated college at age 19 and law school at age 22. In 2008, Lawdragon named him (at only age 36) one of the "500 Leading Lawyers in America" and described him as a "dynamo talent." He has also been recognized by the Century City Bar Association as "Intellectual Property Lawyer of the Year" (2011); and by the Association of Media & Entertainment Counsel with its Industry Leader Award (2017). For his diversity leadership, Jimmy has been named a "Top 100 Under 50 Diverse Executive Leader" (2015) by Diversity MBA magazine and was inducted into California Minority Counsel Program's Diversity Hall of Fame (2015).
Jimmy was formerly Chair of the State Bar of California's Intellectual Property Law section, and co-chaired the Beverly Hills Bar Association's IP, Internet & New Media section. A strong diversity advocate, he co-chaired the California Minority Counsel Program.
Muhammad Salman Anjum – Head of BSV Hub for MENA & South Asia & Chief Executive of InvoiceMate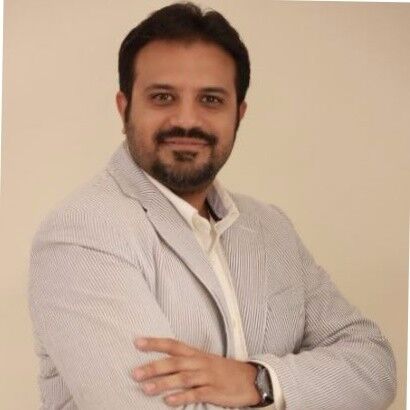 https://www.linkedin.com/in/feelogical/
Salman has been named a "Top 100 Blockchain Leader in the World." As a Founder and Chief Mate of InvoiceMate he is co-creating the future of invoice processing with blockchain enabled trusted process and enhanced efficiency. Aiming to solve real world business issues of inefficient invoice processing and would result in saving professionals lots of effort, time and resources. As Head of BSV Blockchain Hub for MENA & South Asia regions, he is expanding Enterprise Blockchain Technology for different use cases in government entities, international bodies & large-scale enterprises.
A key influencer in the space of Enterprise Blockchain adoption, Salman has moderated events & presented keynotes at stages around the world including a talk at esteemed TEDx platform. He's a Blockchain & FinTech specialist in PricewaterhouseCoopers (PwC) Faculty. A results-driven professional with over 20 years in corporate & entrepreneurial roles aligning People, Performance and Profit. He has been featured as a success story in "Soul Beats @ UAE" the book published by the Dubai Government. Pursuing his Doctorate degree, he is a CIPD Member and one of the pioneer Lead Auditors of ISO 29990:2010 for L&D operations.
Salman lives, plays and works in Dubai and on stages around the world committed to empower human potential.
Arzish Azam – CEO Ejad Labs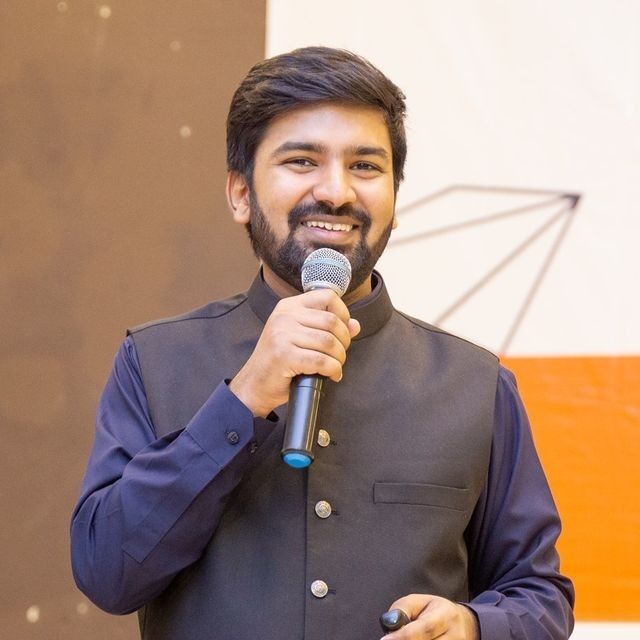 https://www.linkedin.com/in/arzishazam/
Arzish Azam is an award-winning community builder who specializes in entrepreneurship and innovation travel. He's the youngest global graduate from Founder Institute, the Country Manager for Startup Grind Pakistan, CEO of Ejad Labs and the founder of some of the leading tech conferences in the country including Startup Grind Pakistan Conference and the Pakistan Tech Summit. He runs the largest private tech exchange programs to Silicon Valley, North America and Europe, enabling hundreds of Pakistani startups / SMEs in the past 3 years. He has received various international awards and recognition for his work.
He is the brain behind Pak-US Tech Exchange, the largest independent tech exchange program connecting Pakistan and Silicon Valley. His exposure from being Pakistan's youth representative at Obama's Global Entrepreneurship Summit 2016 in Stanford, Organization of Islamic Corporation's Youth Entrepreneurship Forum 2017 and 2018 in Kazan, Russia, Startup Grind Global Conference 2018 in Silicon Valley, Web Summit 2018, Startup Grind Barcelona Conference, SXSW2019 and Oslo Innovation Week etc. brings the gamut of relevant experiences and rich understanding of the field. He uses this to empower the youth of his nation with similar worthy global exposures, network, and experiences.
He further leverages his leadership as the Country Manager for Startup Grind Pakistan to create a robust and well-knitted entrepreneurial ecosystem, he's the lead organizer of the Startup Grind Pakistan Conference which hosted 50+ global tech leaders in Islamabad. He is also an alumnus of Plan9 – Punjab Information Technology Board's Technology Incubator and the National Incubation Center in Islamabad.
Rafael Schultz – CEO, BCP Labs – Germany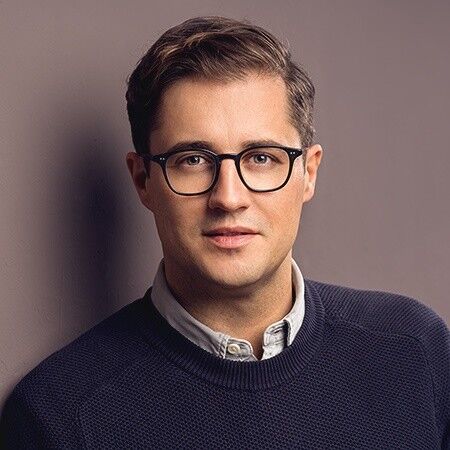 https://www.linkedin.com/in/rafaelschultz/
For the last decade, Rafael has advanced business development in the fintech sector, building teams in Europe and Asia. Since 2017, he founded the accelerator blockchain punk and acted as investor and advisor for various blockchain projects in Berlin. He established the token listing platform cryptowalletcheck.com and was co-founder of the Dash Embassy. As a member of the German Start-Up Association, Rafael educates governments, universities, and financial institutions about blockchain equity and governance models of the future.
Saeed Alhebsi – Advisor in AI, Ministry of Human Resources and Emiratisation, UAE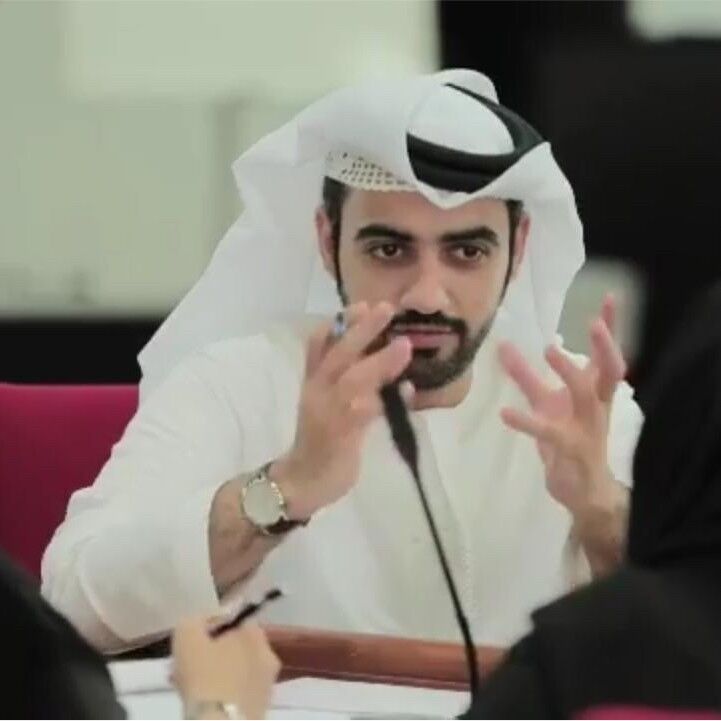 https://www.linkedin.com/in/saeed-alhebsi-111b327b/
Saeed is an Advisor on AI (Artificial Intelligence) at the Ministry of Human Resources and Emiratisation. He leads tech implementations at the Office of the Assistant Undersecretary for Support Services – Ministry of Human Resources and Emiratisation. Currently he is adding value as a member in several UAE governmental forums, including the "Strategy and Excellence Team Office of the Assistant Undersecretary for Support Services".
Saeed is part of impactful initiatives as a member of the government accelerator team. He is a pioneer graduate in AI (Artificial Intelligence) from Oxford University. He also consults implementation of Blockchain technology in the public sector.
Syed Faraz Anwer – Partner Business & Risk Consulting , A.F.Ferguson & Co. (PwC Pakistan)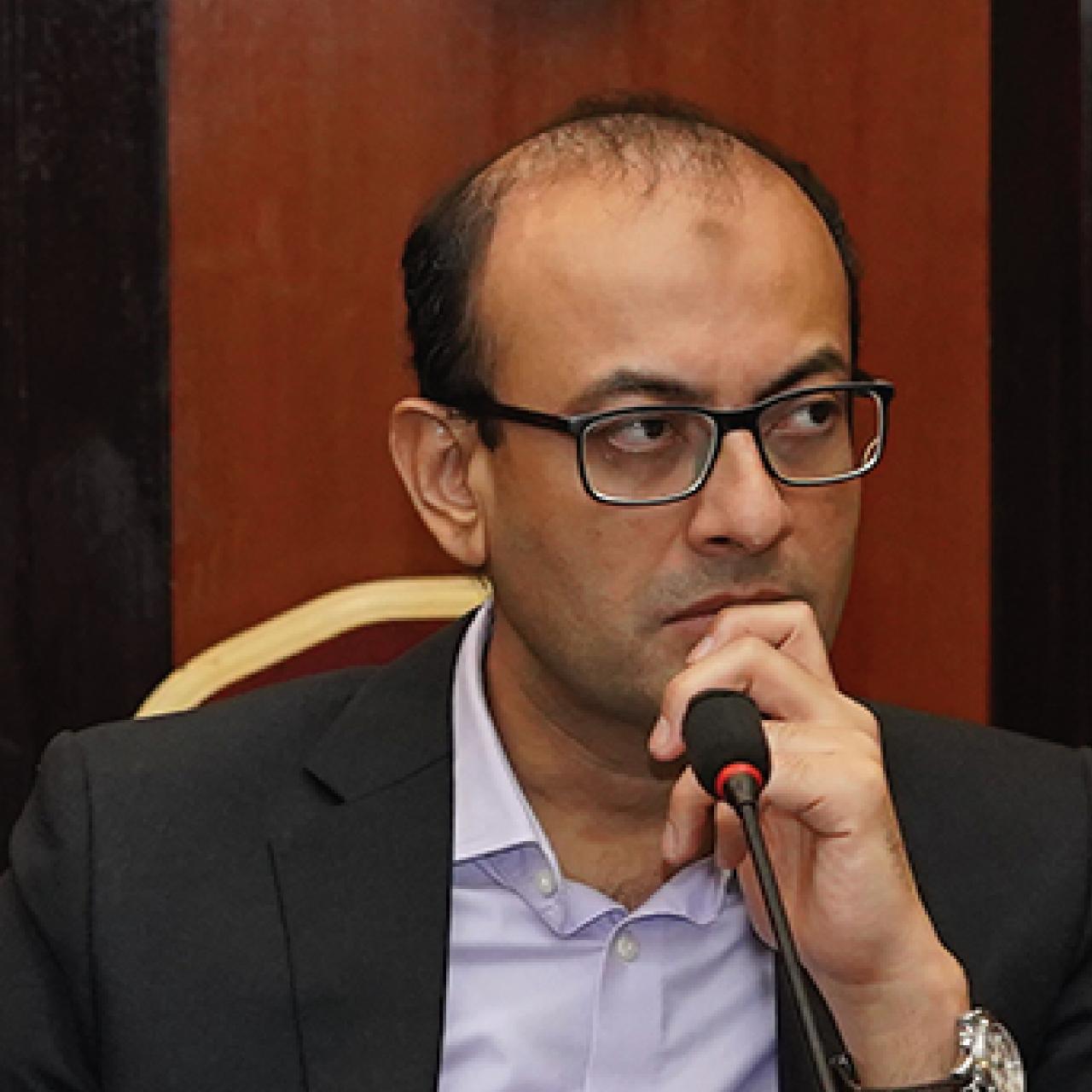 https://www.linkedin.com/in/syed-faraz-anwer-31532aa
One of the forerunners and visionaries in modern day consulting in Pakistan, Faraz is well-recognized for his contribution notably in the world of financial services. He consistently spearheads thought leadership initiatives, actively participates in economic and regulatory reform agenda, initiatives pertaining to financial sector policy making, focuses on adoption of global best practices/ standards, and acts as a catalyst, an influencer and enabler to the stakeholders on key market developments, challenges and macroeconomic trends. Recently, Faraz has been focused on digital banking, digital payments, industry disruption, fintechs, customer experience, and strategic use of innovative technology to enable clients in achieving their business and growth objectives. He is actively engaged in, and much sought for industry-wide digital thought leadership programmes. He speaks at various platforms, delivers knowledge sharing sessions and authors research publications relating to the evolving digital financial landscape.
Mr. Attaullah Memon – Joint Director at State Bank of Pakistan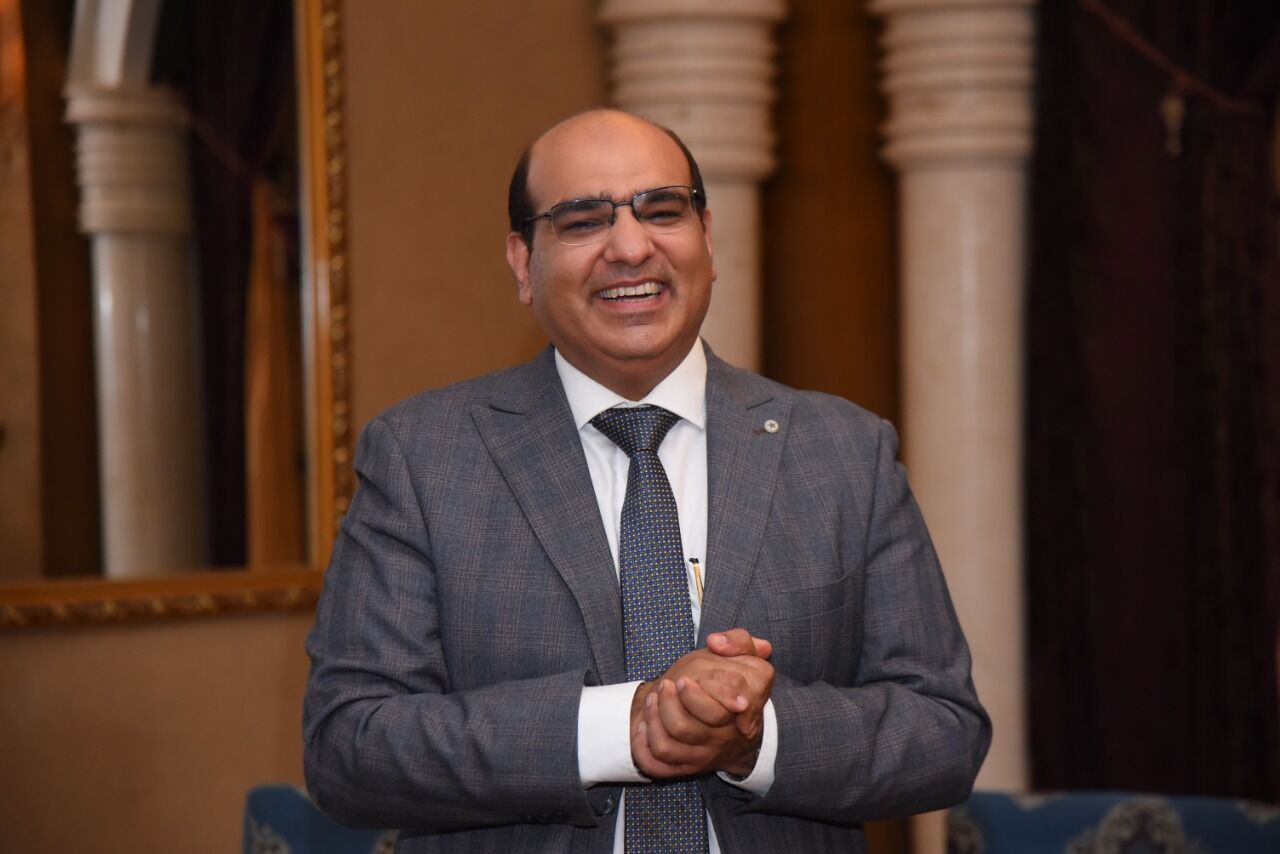 https://www.linkedin.com/in/attaullah-memon-b339a943
Mr. Attaullah Memon is a career Banking/Financial examiner with a total of over 15 years of experience at State Bank of Pakistan, with a flavor of internal audit of the central bank and bank Note printing. Mr. Memon is well versant with inspection procedures to check the compliance of regulatory instructions, extensive knowledge of financial accounting principles, highly capable of accurately identifying and quantifying the risks, ability to plan and execute full scope and targeted examinations of financial institutions, excellent financial analysis and judgment skills. Mr. Memon has examined/ assessed more than 25 national, multinational and private financial institutions on CAMELS framework. Being the front line inspector/ examiner of banking industry of Pakistan, he also participated in the policy making of major frameworks/ guidelines of SBP including AML/CFT regulations, compliance Risk Management, Operational Risk management, Enterprise Technology Governance framework etc.

Exposure of the positions of Audit incharge at SBP and then Head of Audit at wholly owned subsidiary of SBP (Pakistan Security Printing Corporation) has given Mr. Memon thorough insight of testing of internal controls and communicating gaps of controls to its Board Audit Committees. Being a certified Information System Auditor (CISA), Certified Internal Control Auditor (CICA) and Information Security Management System (ISO certified 27001 Lead Auditor) he has also led the IS/IT inspection team of variety of financial institutions with special emphasis on Governance & Enterprise Risk Management, Security Architecture, Project Consultation, Compliance Management (SOX), Critical Infrastructure Protection and BCP & DR.
Mr. Memon has represented State Bank of Pakistan at Various international and local fora; a dignified speaker/trainer on topics relating to AML/ CFT, Trade Based Money Laundering, Internal Controls, Compliance Risk Management, technology, digital transformation and role of Fintechs etc (https://www.youtube.com/watch?v=y0Ngmy6KB4I ). Attaullah is passionate to apply Block chain and AI in various segments of financial sector, keen to drive operational and business excellence through innovation and looking forward to take on new challenges !!!
Mr. Memon is closely associated with the academia of various local universities and also serving on the board of ISACA voluntarily and is a keen learner!!
Mudaser Iqbal – CEO at The Hash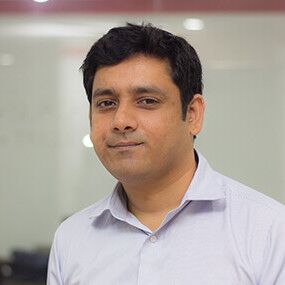 https://www.linkedin.com/in/mudaseriqbal/
Mudaser has been around in software industry from last 15 years. He has been working in blockchain from last 5 years and design many blockchain concepts. His written Defi smart contract have been more than 10 millions of TVL. He is currently developing smart contracts to make NFTs which will be used in games. He has a experience to develop NFT marketplaces as well along with running blockchain companies from last 5 years. His vision is to introduce cutting edge technologies in Pakistan so young generation can participate in grow of Pakistan economy
Jad Wahab – Tech Lead at nChain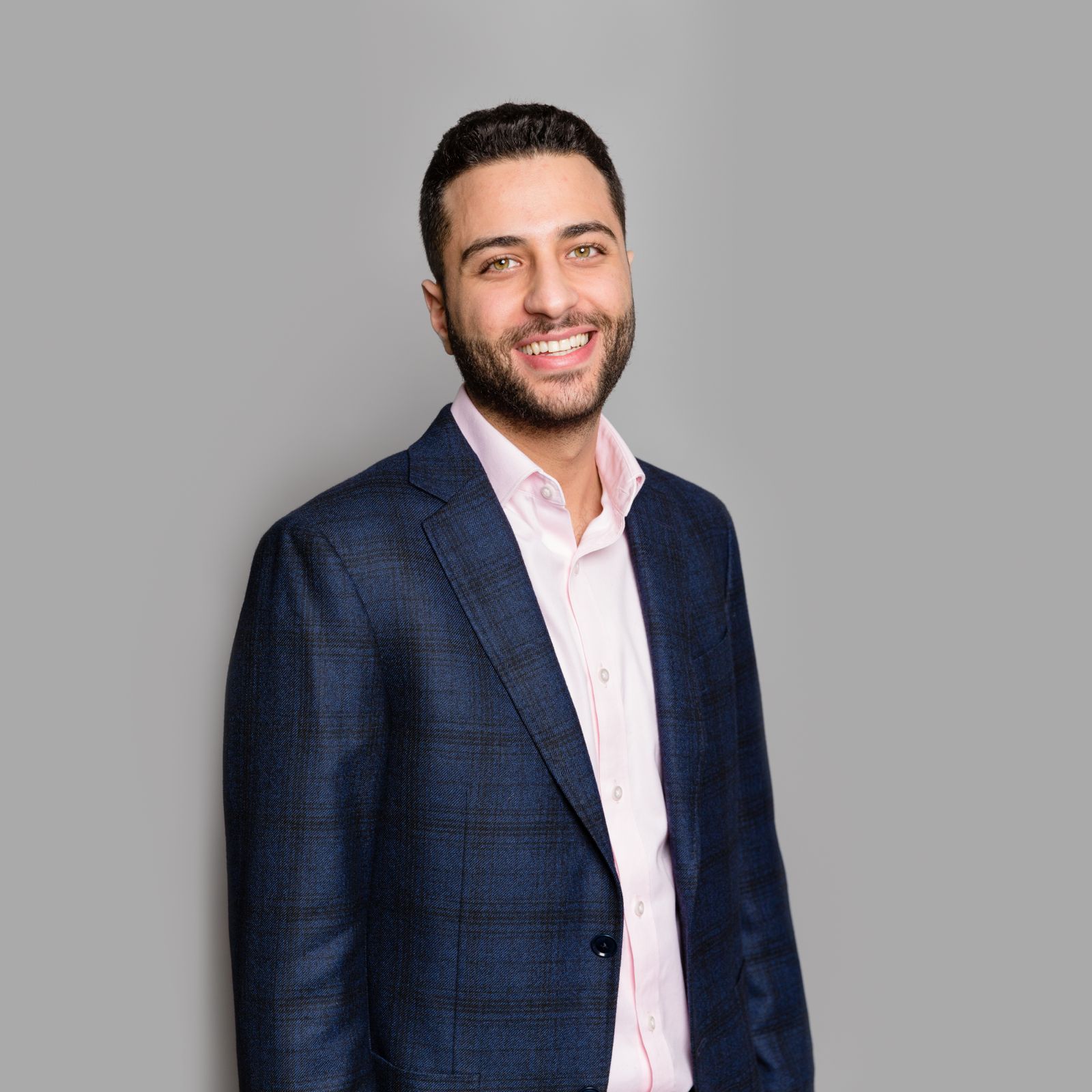 https://www.linkedin.com/in/jad-wahab-218794b2
Tech lead at nChain building blockchain products and services such as Kensei and numerous blockchain infrastructure projects. 4+ years professional blockchain experience along with an MSc from UCL in information security and applied cryptography. Passionate about blockchain and its potential to change the world for the better.
Muhammad Zeeshan Abid ( FCA ) – Product Lead at InvoiceMate & Partner at Parker Russel AJS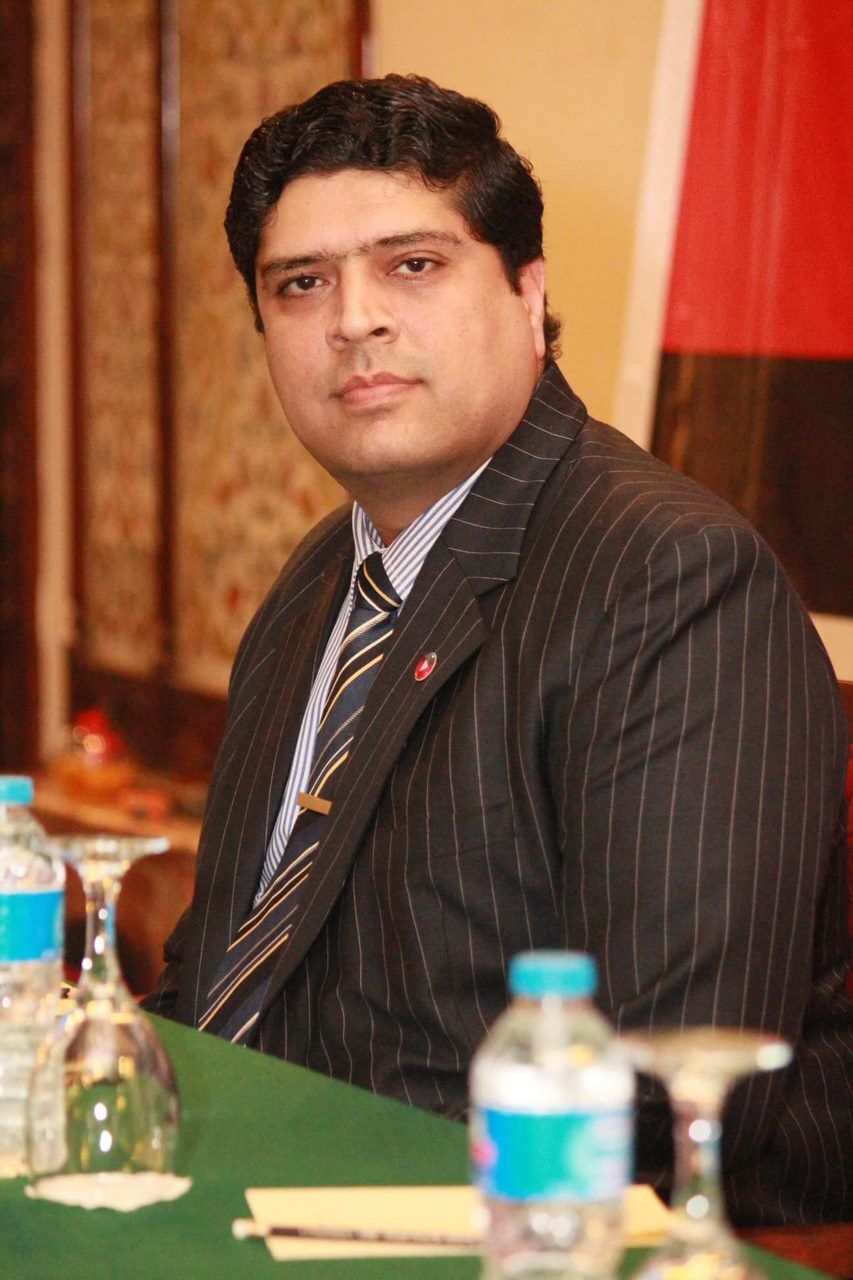 https://www.linkedin.com/in/muhammad-zeeshan-abid-fca-93a00919
Product Lead at InvoiceMate & Partner at Parker Russel AJS*
Seasoned practitioner in Finance & Tech space Zeeshan leads product team at InvoiceMate for embedding accounting & financial functionalities with Blockchain integrity. He is also main contributor in business and process modeling of InvoiceMate.
Zeeshan is Partner for Advisory & Consultancy at Parker Randall A.J.S, one of the leading Chartered Accountancy firms in world. Skilled in Accounting & Financial Management he spearheads the Business Design and Financial modeling teams. He expresses an excellent exposure to the financial world in securitization for both equity market and secondary market.
Zeeshan aims to remodel the traditional financial structure by integrating emerging technology of blockchain and hybrid business models.
Abdul Rahim Ahmad – Chief Information Officer (CIO) Special Technology Zones Authority (STZA)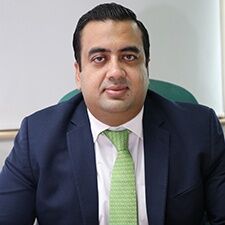 https://www.linkedin.com/in/rahim82
A highly experienced, qualified, results-oriented International Executive with in-depth unique strategic experience in digitally transforming Financial Services across international markets in Middle East, Africa and Pakistan.
Currently leading and driving the digital transformation of Securities & Exchange Commission of Pakistan (SECP), which is the apex regulator of the corporate sector & capital markets in Pakistan.
Strong background in Digital Transformation, Client Onboarding & LifeCycle Management, Systems design & deployment, Strategy & Planning and exceptional understanding of AML & KYC requirements, Governance & Controls, and Enterprise Risk Management, with proven ability to manage and work with large, cross-functional and multicultural teams in the delivery of multiple concurrent projects.
I have a proven record of success leading all phases of diverse technology projects. As a Business Strategist I have planned and managed multimillion-dollar projects aligning business goals with technology solutions to drive process improvements, competitive advantage and bottom-line gains.
An effective communicator with strong people management skills and capable of translating complex ideas into actionable outcomes for clients as well as engage stakeholders at all levels to bring about business growth and achieve organizational KPIs.
Ahmed Hamdhan – Principal Consultant – Decrypted Solutions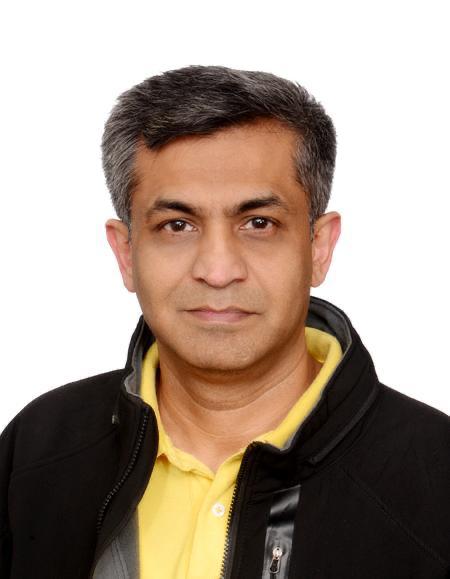 http://linkedin.com/in/ahmed-hamdhan-9a3a031
An accomplished technology Leader experienced in leading teams to create intellectual property and forging alliances with tech titans to create financially viable solutions. A cloud evangelist and angel investor. A serial entrepreneur with investments in ventures related to fintech, health care technology, game studios, blockchain solutions, e-commerce, cyber security and artificial intelligence. Experienced in intellectual property commercialization and scalable technology strategy development. Currently serves in VC and M&A forums focused on scalable cutting-edge technology solutions.
Board / Technical Advisor to FinTech, DeFi, Blockchain, CBDC, AI, and Cybersecurity projects.
Abbas Saleem Khan – Co-Founder Optera Digital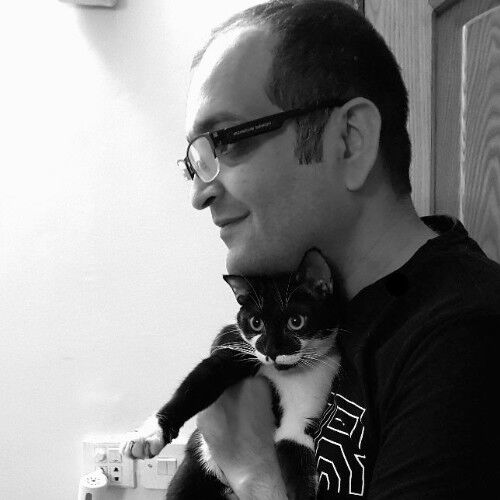 https://www.linkedin.com/in/abbask
As a Transmedia Expert I specialize in intellectual property and product design. I have produced video games, broadcast animation and toy lines for leading global brands.
IGN Magazine refers to me as one of the pioneers of video game development in Pakistan and was a key part of a team in 2005 that received a Red Herring award.
In addition, I have worked on the Peabody Award-winning Burka Avenger and led the production of Season 3 and 4. I also helped in its conversion into a Transmedia product with its own unique merchandising line. I have also worked on the following Intellectual Properties such as Tomb Raider, Level Brothers, Nike, Spongebob Squarepants and brands such as Nike, Unilever, and consulted various startups, SME, and FMCGs on game development and gamification.
I co-founded Optera Digital as a Transmedia Agency specializing in digital story creation and our core subfeatures are Gamifciation, AR/VR, Digital Narratives and Sentiment Analysis. Our latest work was a gamficiation based recruitment platform which was used by some of the top FMCGs in Pakistan.
Specialties: Transmedia, Project Management, Illustration, Art Direction, Creative Direction, Animation, Game Design, Game Level Design, 3D Modeling and Animation Production, Game Development.
Mohsin J. – Partner at KPMG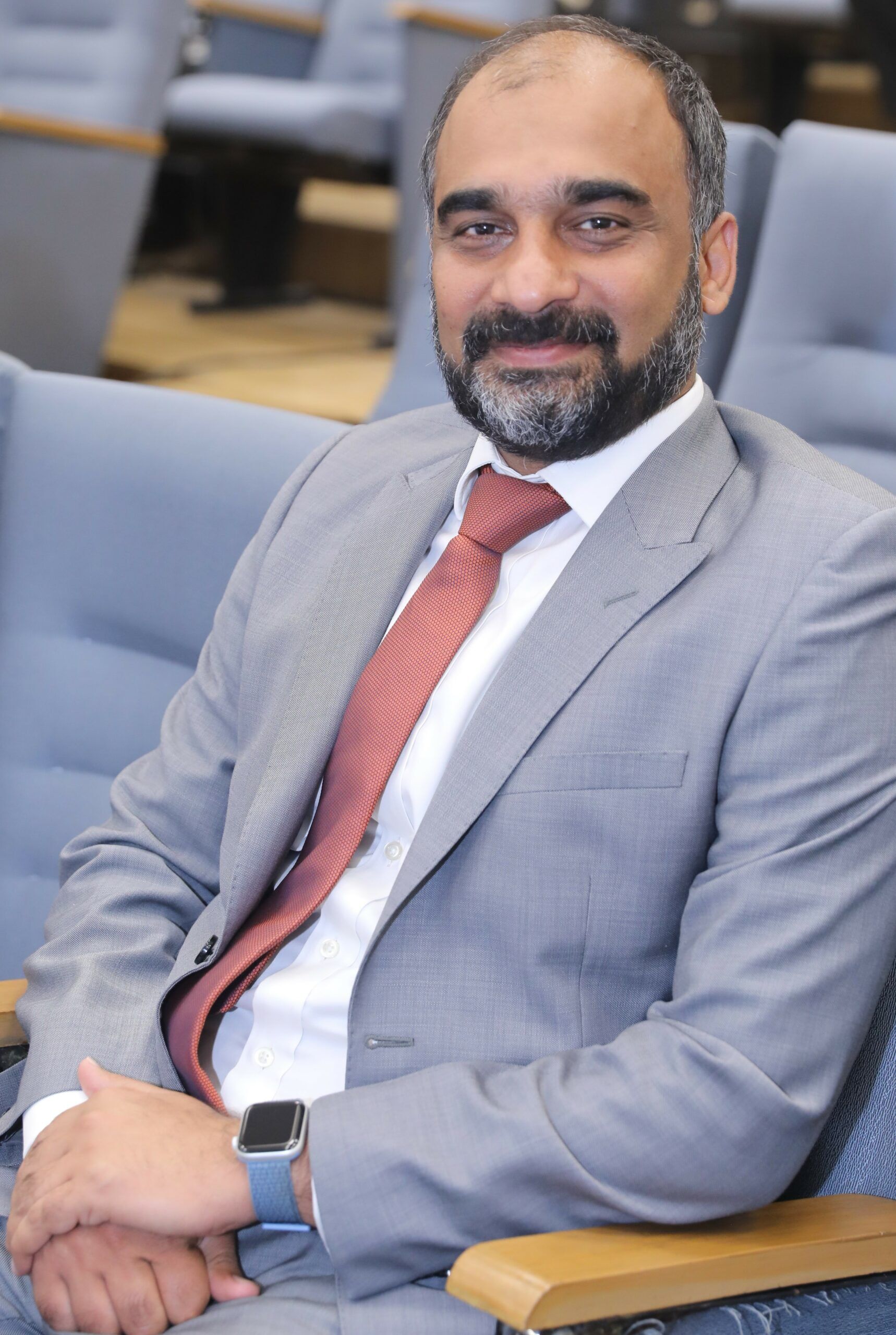 https://www.linkedin.com/in/mohsinjameel/
Mohsin is Partner in Advisory and lead for Digital and Data driven transformation in KPMG Pakistan. He was lead engagement partner for the implementation of multi million dollar Analytical Enablement Platform (AEP) at one of the leading Telco in Pakistan. Mohsin's primary focus is on Process Automation, Analytical Enablement, Data driven transformation and Finance Transformation. During his time with KPMG in Lahore and in Dublin, he has worked on number of audit and advisory engagements. He has vast experience in financial risk management, business valuation, project management, business process reengineering, organizational restructuring, change management and transformation.
Maria Vovchok – Professional MC and moderator at IT- and Blockchain conferences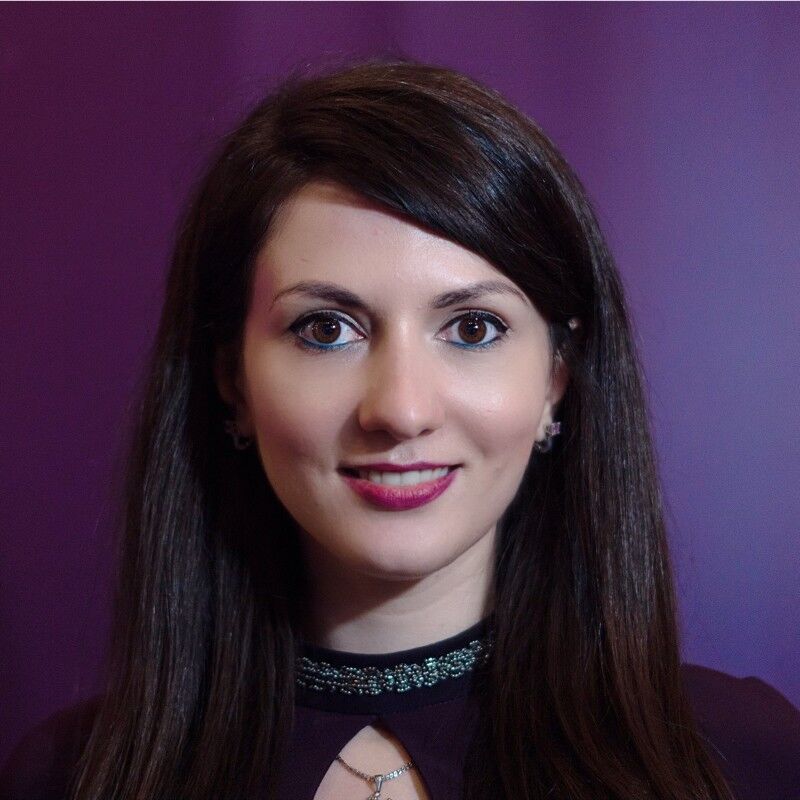 https://www.linkedin.com/in/maria-vovchok-398006131/
She is an experienced and passionate tech journalist with a track record of conducting research and interviews in the blockchain space and while working with CryptoCoin.News and other media She had the opportunity to meet and interview some of the most important figures in the blockchain space as well as participating in multiple tech conferences around the world.
Right now She is a managing director at World of Web3 Summit in Dubai: https://wowsummit.net.)
Dr. Alessio Pagani- Researcher at nChain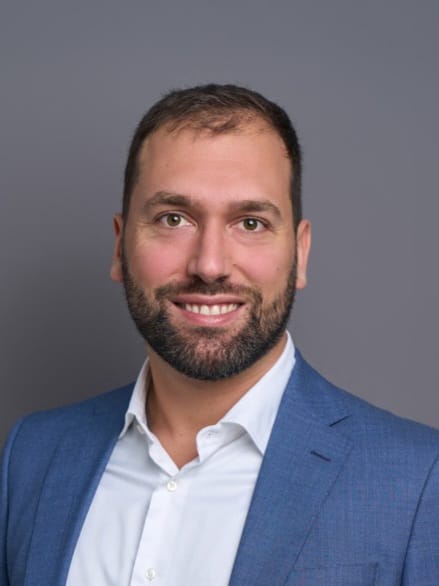 https://www.linkedin.com/in/alessio-pagani
Alessio was born as a computer engineer and holds a PhD in Information Technology from Politecnico di Milano. During his graduate years, he also developed the business aspect of his research interests, cofounding one of the first Italian startups involved in the design of blockchain solutions. Following a postdoc at the Alan Turing Institute, Alessio joined nChain as a researcher. His scientific activity focuses on the emerging dynamics of the Bitcoin network and on industrial applications of blockchain technologies, including IoT, data-management, and micropayments..
Greg Hall – Head of Content for BSV Blockchain's Association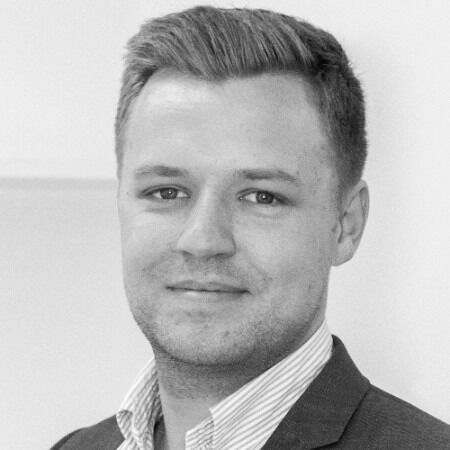 https://www.linkedin.com/in/greg-hall-5592317b/
Greg Hall is an experienced business journalist currently serving as Head of Content at Bitcoin Association. He has contributed to and edited for a number of international and national publications, and has professional experience in the legal and business consulting sectors. Before joining Bitcoin Association, he served as editor-in-chief of the Legal 500's GC magazine.
Tanveer Ahmed, PMP – Technology Consultant at Government of Pakistan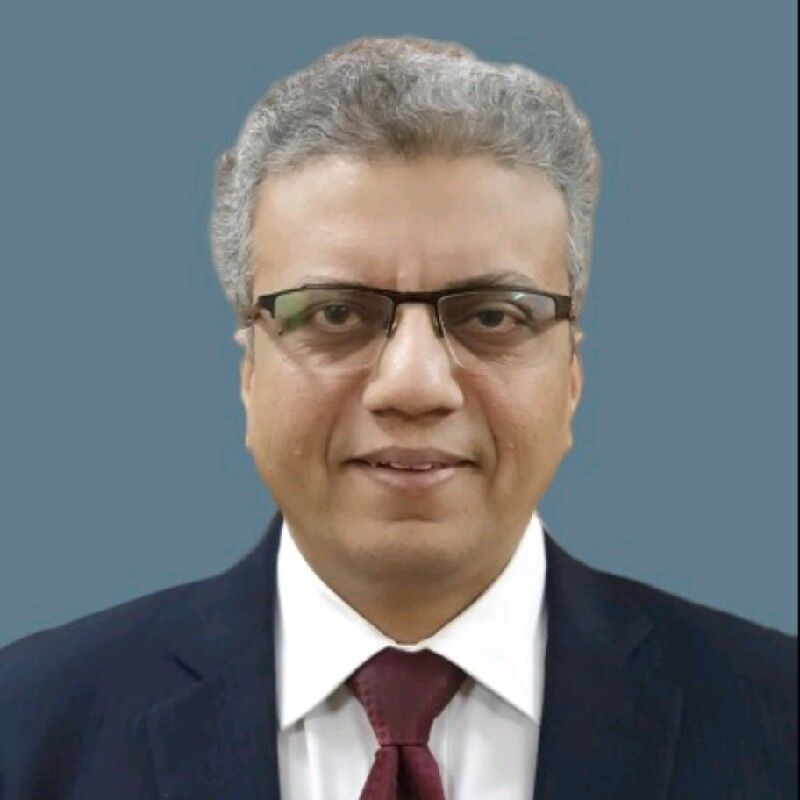 https://www.linkedin.com/in/tanveerahmedpmp
Technology Risk Management Consultant & Advisor at IDB (Islamic Development Bank) , ISESCO and Higher Education Commission Of Pakistan, Chief Technology Officer (CTO) at Worldwide Technologies & Consulting Pty Australia. Having 20+ years of experience as an IT Professional, primarily in the field of Technology Risk Management, Project management, Systems Integration, Business Intelligence, Applications Services Framework ,technology procurement and risk management consultancy in Public sector, Oil & Gas, Public Health and telecom sector. Heading the Service Delivery group of a multi-disciplinary consulting practice that delivers solutions using a wide variety of IT Automation technologies and solutions, including: servers and systems, application and desktop virtualization, storage platforms, backup and recovery solutions, management and orchestration platforms of tier 3 datacenters and cloud solutions handling multiple hundreds of thousand end nodes. Expert in project planning, execution monitoring & control. Encompasses strong leadership, successful team-building capabilities combined with technical, and communication skills. Diverse technical expertise derived from rapid learning and effective application of cutting-edge technology. Facilitate problem-solving teams that accurately assess technical challenges and successfully transform ideas into appropriate, workable solutions. As a hard core portfolio and program manager, managed a number of international and national level projects of 1000+ Man Months at large platform of tier 3 on SaaS and PaaS mode. As a Principal Applications Framework Consultant primarily responsible for integration and design of Applications services Framework across large infrastructures.
Writer, speaker, researcher and consultant in the fields of Technology Management & Middleware Risk Management and evaluation. Today, In addition to all I serves as an adviser, policy maker and Board Member to several National (Public sector) and International organizations.
Salman Arain – Co Founder Funadiq.com
https://www.linkedin.com/in/salmanarain/
Salman is a CEO 3.0 – a Leader who can see into the Future with 23 years of Global (North America, Middle East, South East Asia) experience as Corporate Executive, Entrepreneur, Advisor, CEO & Philanthropist at building organizations, high-performance teams, and leading Digital Strategy Development & Transformation programs at Multi-Million-dollar corporations.
Skilled at growth scaling, global expansion, business turn-around, establishing operational excellence within culturally & geographically diverse environments, translating conceptual models into specific strategies & executing projects designed to improve productivity, market share, net profit, quality, service delivery and reduce cost.
Nael Shahbaz – Head of Marketing InvoZone
https://www.linkedin.com/in/naelshahbaz
Nael is a seasoned marketer of the software industry. Advisor to a Swiss FinTech startup and experienced in the KYC industry, he truly understands the demand side of the disruptive technologies. At InvoZone, he dives deep into the world of eCommerce and Blockchain. He's also the co-author of The WealthTECH Book, writes articles occasionally and enjoys talking to entrepreneurs on podcasts.
Sabina Zafar – Vice President Executive Architecture at Oracle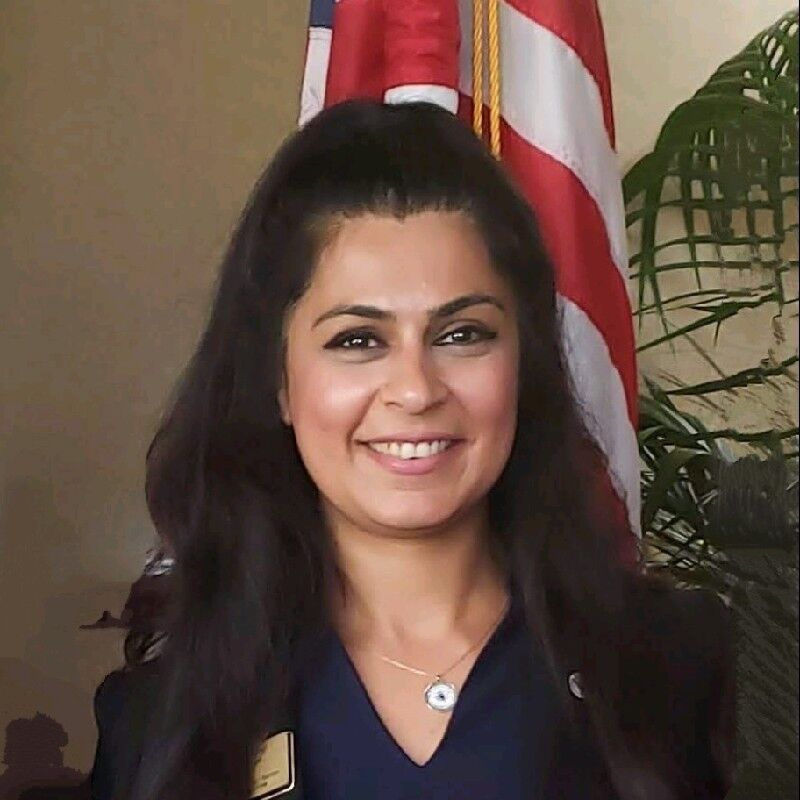 https://www.linkedin.com/in/sabinazafar/
A technology leader, focused on delivering value to companies and customers alike. Expertly provides guidance to global team of engineering professionals including enterprise architects, software developers and program managers. An exceptional eye for finding and developing high-performing technical talent, while building an environment and culture that expects the highest levels of customer outcomes.
Brings a strong global perspective with a deep understanding of pre and post-sales support and sales enablement technology, delivering top and bottom-line results. An expert relationship builder, creating a foundation of trust leading to high-performing engagements.
Muhammad Azfar Ahsan – Minister of State & Chairman, Board of Investment
https://www.linkedin.com/in/muhammadazfarahsan/
Muhammad Azfar Ahsan is a global influencer, business connector, change activist, philanthropist, non-partisan political analyst and entrepreneur based out of Pakistan.
He is Minister of State & Chairman of Board of Investment, Government of Pakistan.
He is Founder of CORPORATE PAKISTAN GROUP – CPG. CPG is a group of 350 individuals from different backgrounds including corporate & business leaders, ministers, senators, governors, federal secretaries, diplomats, defence personnel, disnguished academicians, media practitioners, energy experts, tech entrepreneurs, police officials, and movers and shakers of civil society.
As Founder & CEO of Nutshell Forum; an international conference management and training resource organization, he has organized more than four hundred national and international conferences, seminars, training workshops and group discussions in Pakistan; Singapore; Malaysia; Sri Lanka; Dubai; and Bahrain. He is the thought leader behind Pakistan's biggest corporate gathering LEADERS IN ISLAMABAD Summit; an annual leader's conference in Islamabad attracted global leaders from various backgrounds as speakers. He hosted hundreds of foreign nationals in Pakistan in last sixteen years.